19 August 2008
New Weaponry for the South Ossetian Militia?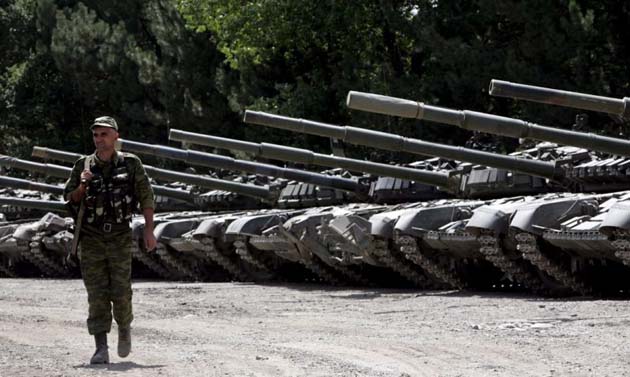 Anybody want a nice collection of tanks? Perfect condition, never seen action. Formerly owned by the Georgian government, until abandoned by their soldiers and now the property of Russia. Actually they will probably be passed along to the South Ossetian militia, but at the moment they are guarded by Russians, as the photo above shows.
As Russian forces withdraw into South Ossetia, Moscow has voiced fears that Georgia may use the appearance of a
power vacuum
to foment trouble along the border.
Not using those tanks they won't!
Labels: South-Ossetia-Conflict-02
posted by Ken at
6:30 am