08 February 2008
Another stripping stewardess (almost)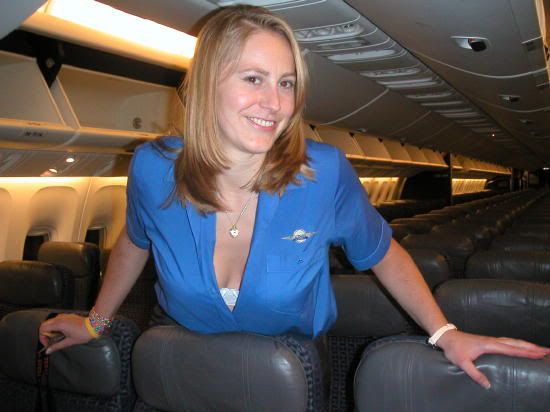 What do we have here? Another tasty bit of airline talent. This nice young (semi) stripping stewardess is called Ellen Simonetti and she was fired by Delta Airlines back in 2004 for having photos like this taken when she was in her uniform. Maybe she should have taken it off first?
Since that unhappy incident occurred, the six foot Texan has written a book about her
experiences with Delta
and at the time of writing she seems to be
whooping it up in France
. Has she met Stephanie, the genuine stripping stewardess? We await further news with baited breath.
You want to see some more of Ellen? Here you go:
Labels: Sleaze-01
posted by Ken at
6:30 am